Entertainment
Shah Rukh Khan Forcefully Kissed By Female Fan, Watch Viral Video
– Advertisement –
The Bollywood superstar Shah Rukh Khan enjoys a huge fan following all across the globe and his fans love to get a glimpse of him, take a selfie with him or hug him. However, fans need to understand that even the stars should get their private space and if you want to get close to them or take a selfie with them, then you should take their permission first. 
SRK was recently in Dubai for attending an event and after the event, he met some people including his fans but what one female fan did left the majority of SRK fans annoyed.
In a video which is going viral on the Internet, when SRK met fans, one man shook hands with him and then kissed his hand and then a woman came close to Shah Rukh, asked the actor whether she could give him a kiss and even before Shah Rukh responded, she kissed the Pathaan actor on the cheek. After kissing SRK, the woman can be seen laughing out loud with joy while moving away from the crowd.
Here is the video:
This forceful kiss incident has left many angry and they are slamming the woman and some of them are even asking what would have happened if the roles had reversed.
 Check out some selected reactions: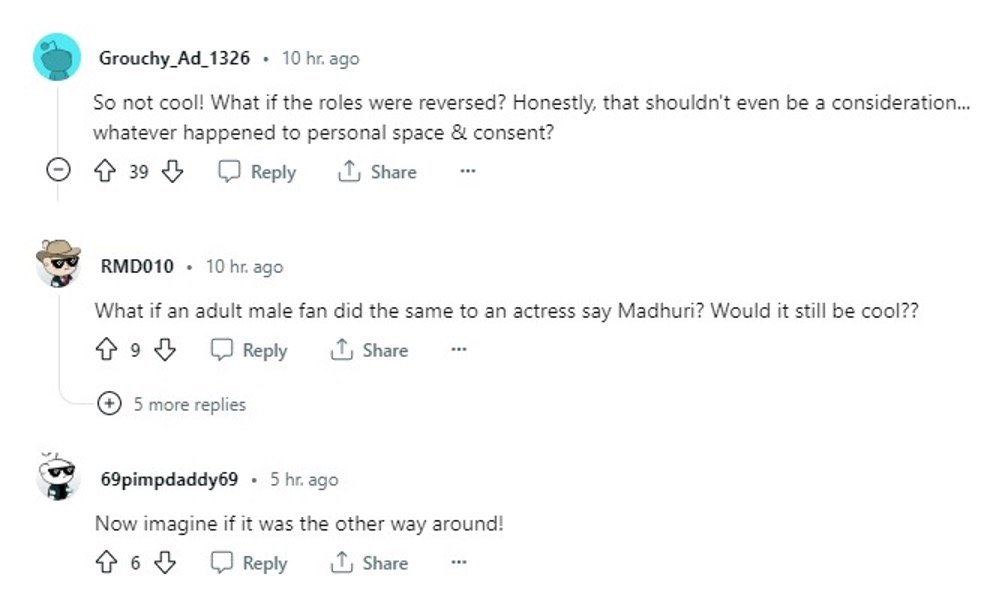 What is your reaction on this incident, we feel the woman has done the wrong thing, what do you say?