NEW DELHI: Team India have failed to kick off their tour Down Under on an impressive note this time. They are trailing 0-2 in the three-match ODI series after suffering heavy defeats in the first two ODI matches and now will be playing for pride in the third ODI in Canberra on Wednesday.
The last time when India toured Australia in 2018-19, the Virat Kohli-led Indian team lost the first ODI by 34 runs at the Sydney Cricket Ground but made a remarkable comeback to win the remaining two ODIs and with it the series 2-1.
This time, the plans aren't working well for captain Kohli. On flat tracks which are not assisting the bowlers that much, losing both tosses so far, with the Aussies batting first and putting up huge totals, India has been on the backfoot from the word go.
The Indian bowlers were taken to the cleaners by the Aussie batsmen at the SCG in both ODIs so far. India lost the first ODI by 66 runs and then lost the second by 51 runs.
Former India cricketer
Dodda Ganesh
feels Team India didn't get their combination right for the ODI series.
Dodda Ganesh. (TOI Photo)
A 0-3 defeat against Australia would be Team India's second rout in consecutive ODI series having met the same fate in New Zealand earlier this year.
"These guys have not played ODIs for a long time. Switching from T20s to ODIs isn't easy. They lost months due to COVID-19. But the most important thing is that selectors should have picked the team on the basis of ODI performances, not T20s. That's what they have done and the results are in front of us," Ganesh told Timesofindia.com.
THE ROHIT FACTOR
India's star opener Rohit Sharma has an impressive record against Australia, but his absence is definitely hurting the visitors against the Yellow Brigade this time.
Rohit was not picked for the ODI and T20I series as he is recovering from a hamstring injury. There is also a question mark over his availability for the Test series.
Ganesh feels India is really missing the Rohit factor.
"Team India is missing Rohit really badly. He is a great cricketer and a game-changer. He is a great opener. His presence gives big strength to the team. I am disappointed that he is not there as he is not fit. His presence would have mattered a lot for Team India in the ODI series. Things would have been different for the team if Rohit was there," Ganesh, who played 4 Tests and 1 ODI for India between 1997 and 2005, said.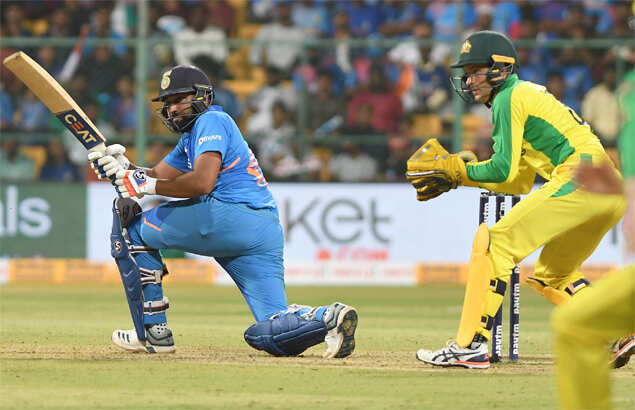 PLAYERS UNDER THE SCANNER
Yuzvendra Chahal has been the most expensive bowler in the first two games with 160 runs conceded in 19 overs and just one wicket to show for his efforts. World No. 2 ODI bowler Jasprit Bumrah and a trump card for India with the ball has also failed to stop Australia's mayhem with the bat.
"Chahal got hammered in the first ODI and Saini also. Virat should have gone for some other players. He should have made changes. Virat should have chosen the right eleven. Cricketers who play T20s, their fitness level can't be compared to ODI players. Both formats need different sorts of fitness levels," Ganesh told TimesofIndia.com.
Another player who is under the scanner is Shreyas Iyer. The very talented batsman, who once again did a great job in leading the Delhi Capitals in this season of the IPL might have ended India's search for a steady number 4 in ODIs, but has looked off colour in the two matches played so far in the ongoing series.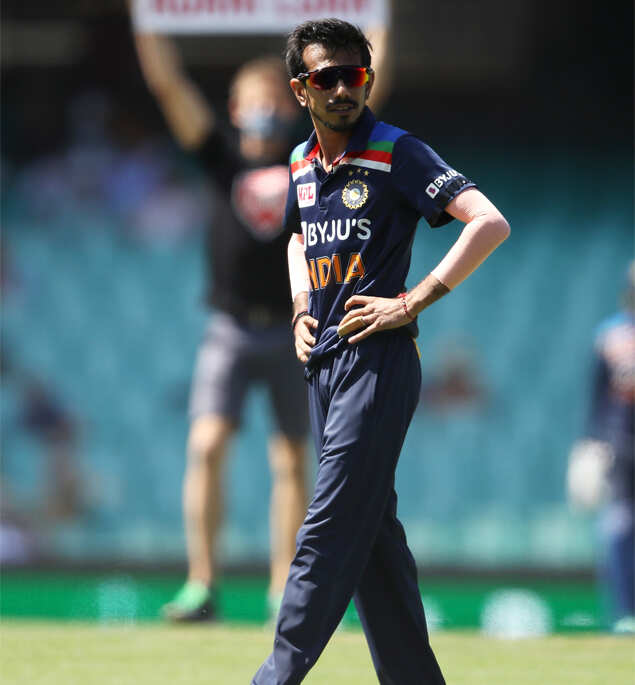 (Getty Images)
Iyer scored a paltry 2 in the opening game and then made a 36 ball 38 in the second. On both occasions the team needed him to play a mature knock, chasing gigantic targets.
The likes of Shikhar Dhawan and Mayank Agarwal have also not pulled their weight yet.
Ganesh feels Manish Pandey should have been picked in the playing XI.
"Virat is doing really well with the bat. All I want is the right players in the team. Virat has led by example and he will continue to do so. My question is, why was Shreyas Iyer picked in the eleven? Manish Pandey should have played in place of Iyer. Kohli should have gone ahead with Pandey, not Iyer in the ODIs. Manish is an experienced player and has won matches for India. His presence would have bolstered the middle order. I don't know why they dropped Manish Pandey," Ganesh opined.
In the bowling department meanwhile young Navdeep Saini is having a torrid time. He might be the fastest Indian bowler but he has been launched all over the park. He took just one wicket, conceding 83 runs in 10 overs in the first ODI, and then went wicketless in the second ODI, leaking 70 runs in 7 overs. Virat had to turn to Mayank Agarwal and the not fully fit to bowl Hardik Pandya to complete the quota of overs.
"When Chahal and Saini were getting hammered, Virat should have picked some other option. Natarajan should have immediately replaced Saini. He is a left-arm seamer and has the ability to bowl yorkers. Why wasn't he picked? Kuldeep Yadav has got variations in comparison to Chahal. Chahal is a good bowler. There is no doubt about that. But when you have a better bowler in Kuldeep, Virat should have gone ahead with him in the second ODI. Kuldeep is a Chinaman bowler, he would have made a difference," Ganesh further said.
CHANGES ON THE CARDS FOR 3RD ODI
Ganesh, who was a right-arm medium-fast bowler, feels it's time for Kohli to tinker with the playing eleven for the third and final ODI of the series on Wednesday.
"Virat should pick the right eleven. We are already training 0-2. A 1-2 will teach us a lot going ahead. We have the T20I and Test series ahead. A win will be important for us. Virat should sit with Ravi Shastri and other support staff and decide to give an opportunity to Manish Pandey, Natarajan, and Kuldeep Yadav in the third ODI," Ganesh signed off.