NEW DELHI: The one format India have enjoyed better results than the Aussies is the shortest and the latest format of international cricket – the Twenty20 Internationals. Not only are the overall stats in favour of the Indians, they have also dominated the hosts Down Under in T20Is.
India have won five of the nine encounters Down Under against the Aussies, with one no-result. That's a 5-3 head-to-head advantage against the hosts. In the last tour to Australia in 2018-19, the three-match T20 series ended 1-1 with India winning the final match.
India will be playing another three-match T20I series in Australia this time, starting with the first one in Canberra on Friday (December 4).
Timesofindia.com highlights the top five highest wicket-takers in India-Australia T20Is played in Australia. This is one list Indian cricket fans will be proud of as it's an all-Indian line-up.
JASPRIT BUMRAH
(8 wickets)
(Reuters Photo)
India's pace spearhead Bumrah had a tough ODI series in Australia this time, which preceded the T20I series Down Under, though he bounced back hard in the third and final ODI. In the third ODI he took 2/43 in 9.3 overs. Overall he took four wickets in three ODIs, giving away 195 runs at an economy rate of 6.61.
Bumrah though is on the top of the list of highest wicket takers in India-Australia T20Is in Australia. He was part of the previous two tours Down Under, and played all six T20Is against the hosts and took eight wickets.
In fact Bumrah started his T20I career against Australia in Adelaide in January 2016, and returned figures of 3 for 23, which remains his best figures Down Under against the hosts.
Bumrah though was a bit expensive and has an economy rate of 8.08 overall in T20s played vs Australia in Australia
Jasprit Bumrah in T20Is vs Australia in Australia: M 6 | W 8 | BBI 3-23 | Ave 22.75 | Econ 8.08 | SR 16.8
RAVINDRA JADEJA (6 wickets)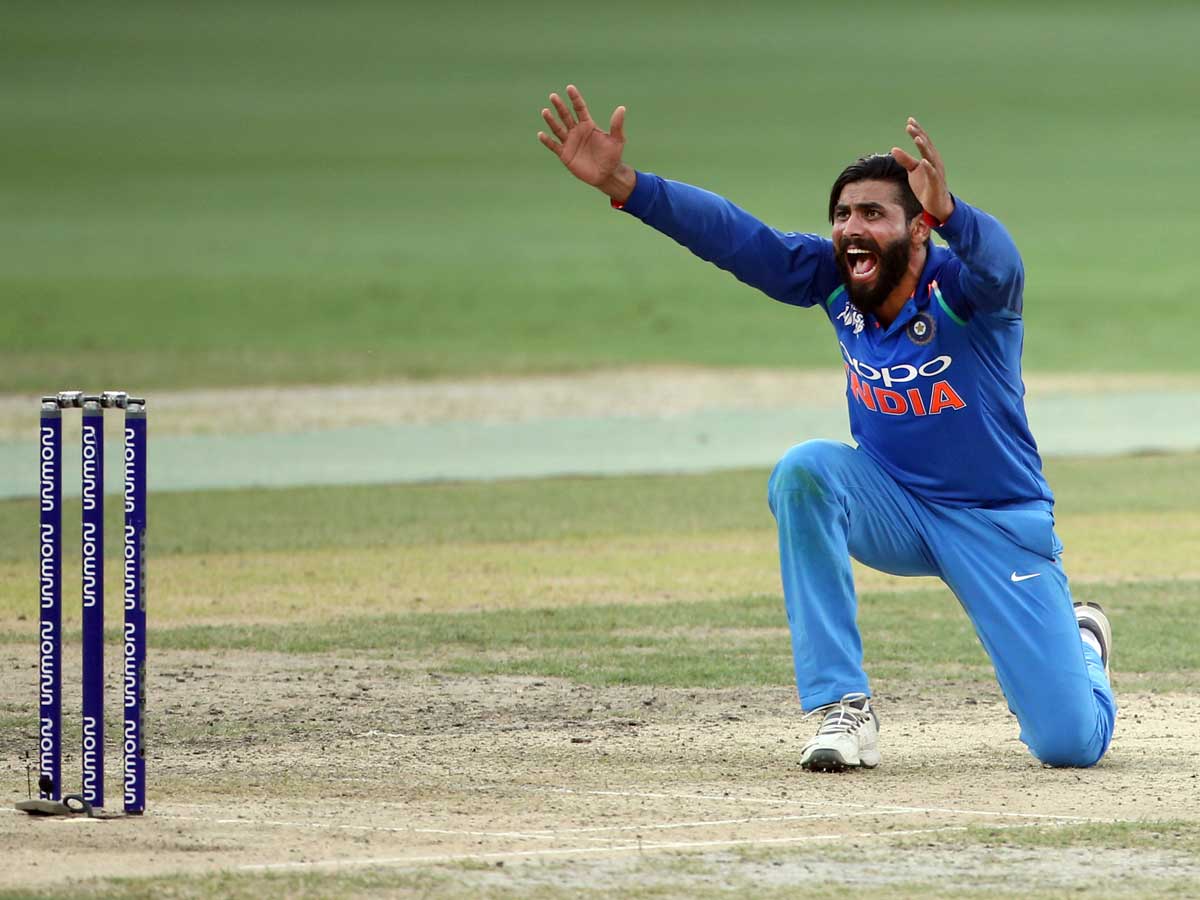 (AP Photo)
All-rounder Ravindra Jadeja has been pretty good with the bat in the recent past, but is struggling to take wickets. In the just concluded ODI series Down Under, Jadeja took only one wicket in three games and conceded runs at 6.16 per over. But with bat in hand, the India No. 7 has scored 115 runs @ 57.50 in three innings.
Jadeja was not part of the last T20I series against Australia Down Under, but played five games in the 2012 and 2016 series. He has so far taken six Aussie wickets in T20Is played in Australia to be second on this list. His best figures Down Under against the hosts, a 2 for 21 was in the game Bumrah made his T20I debut in in 2016.
Jadeja has a decent economy rate of less than 8, and also has a good strike rate of 17.0 against the hosts. And Team India would be hoping that the all-rounder contributes more with the ball in the three-match T20I series.
R Jadeja in T20Is vs Australia in Australia: M 5 | W 6 | BBI 2-21 | Ave 22.16 | Econ 7.82 | SR 17.0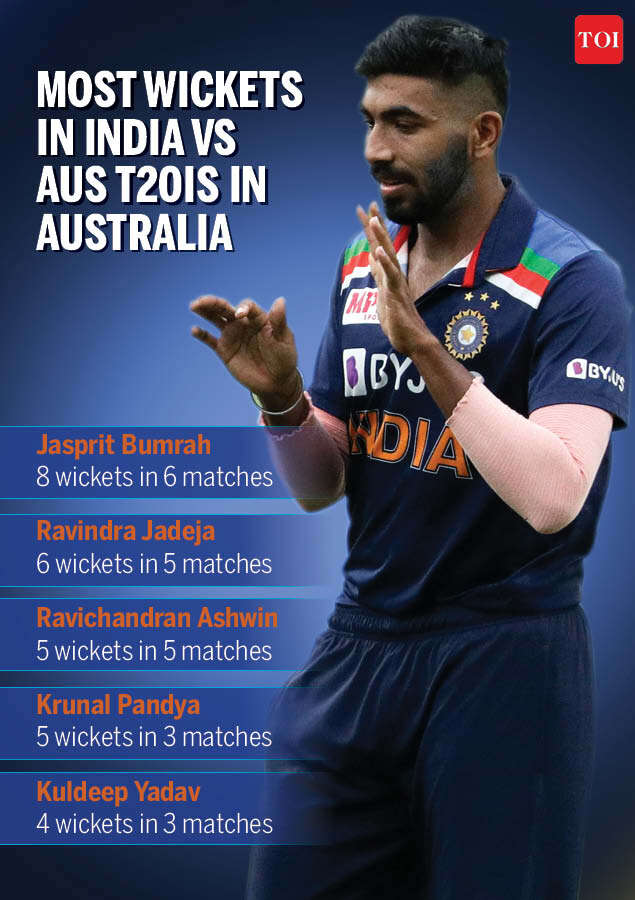 RAVICHANDRAN ASHWIN (5 wickets)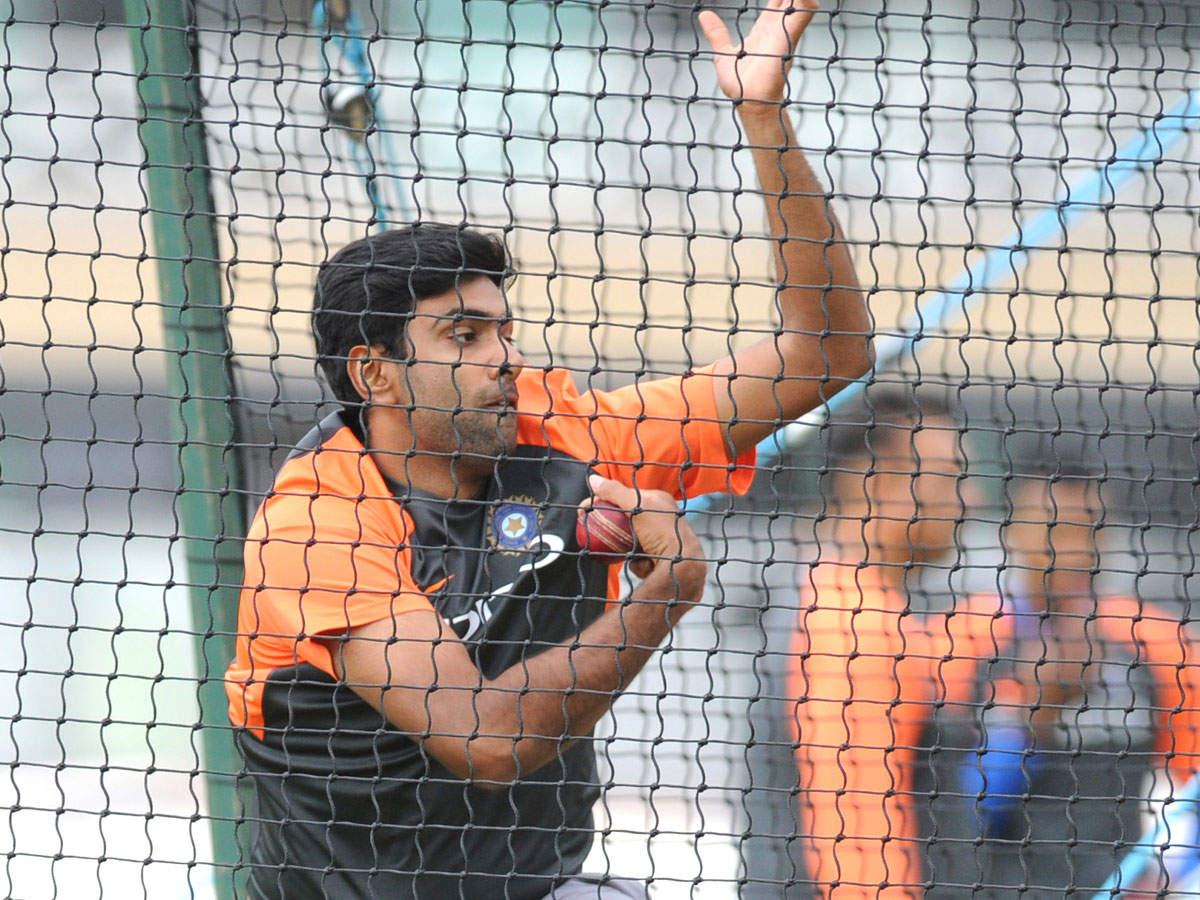 (AP Photo)
Ravichandran Ashwin has lost his spot in India's limited-overs squads for a while now, and played his last internationals in India Blues way back in mid 2017. He remains a regular figure in the Test squad for India, a format in which he has more than 350 wickets.
He was part of the T20 squad in the 2012 and 2016 tours of Australia and has a decent record against the hosts Down Under. Ashwin has five wickets in five T20Is, and conceded runs at 7.40 per over. His best figures of 2 for 28 too came in the same game in Adelaide in which Bumrah made his T20I debut in 2016.
R Ashwin in T20Is vs Australia in Australia: M 5 | W 5 | BBI 2-28 | Ave 29.60 | Econ 7.40 | SR 24.0
KRUNAL PANDYA (5 wickets)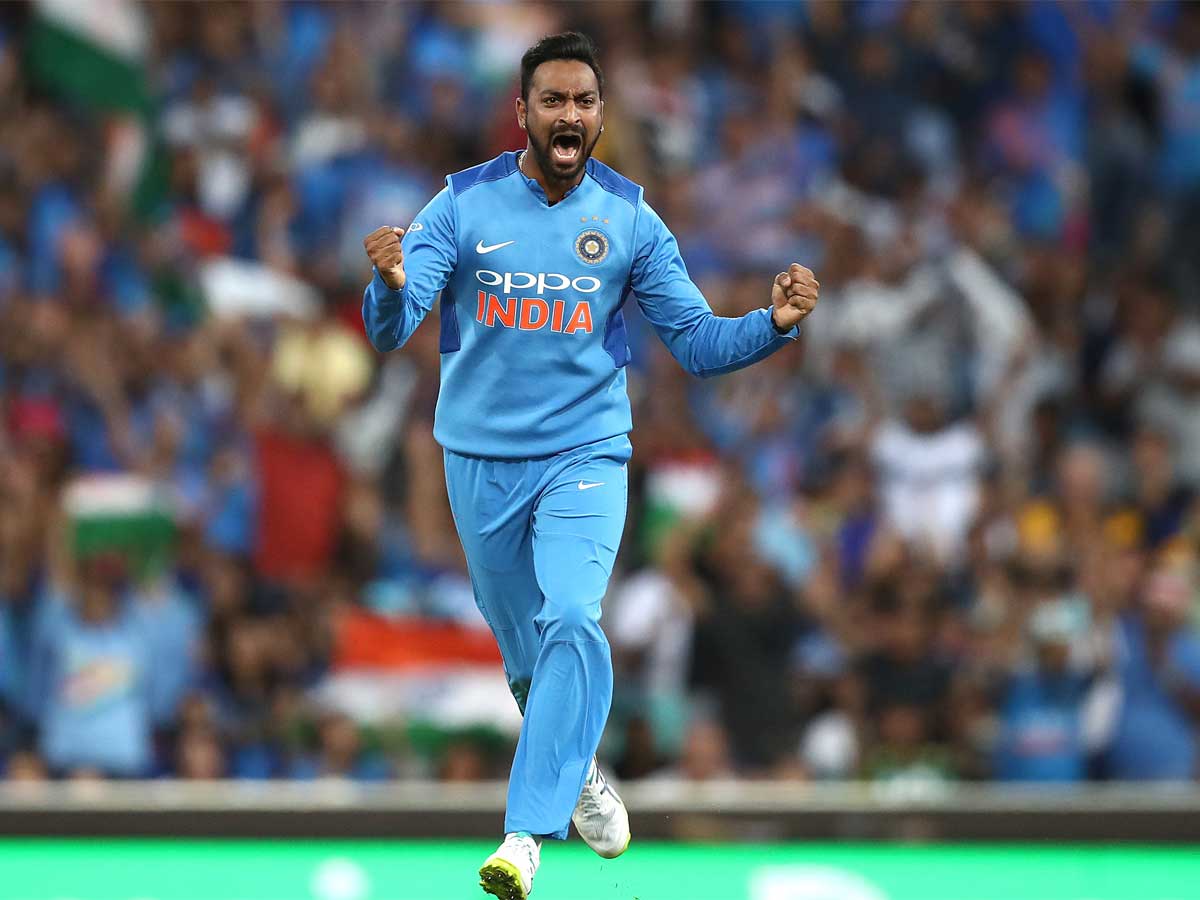 (Getty Images)
Allrounder Krunal Pandya, who was part of the previous tour to Australia in 2018-19, played three T20Is against the hosts Down Under and took five wickets.
In fact he was the Man-of-the-Match in the third and final match of that series when he returned his career best figures of 4 for 36 in Sydney. He was expensive though, conceding runs at an economy rate of 9.75.
Krunal Pandya in T20Is vs Australia in Australia: M 3 | W 5 | BBI 4-36 | Ave 23.40 | Econ 9.75 | SR 14.4
KULDEEP YADAV (4 wickets)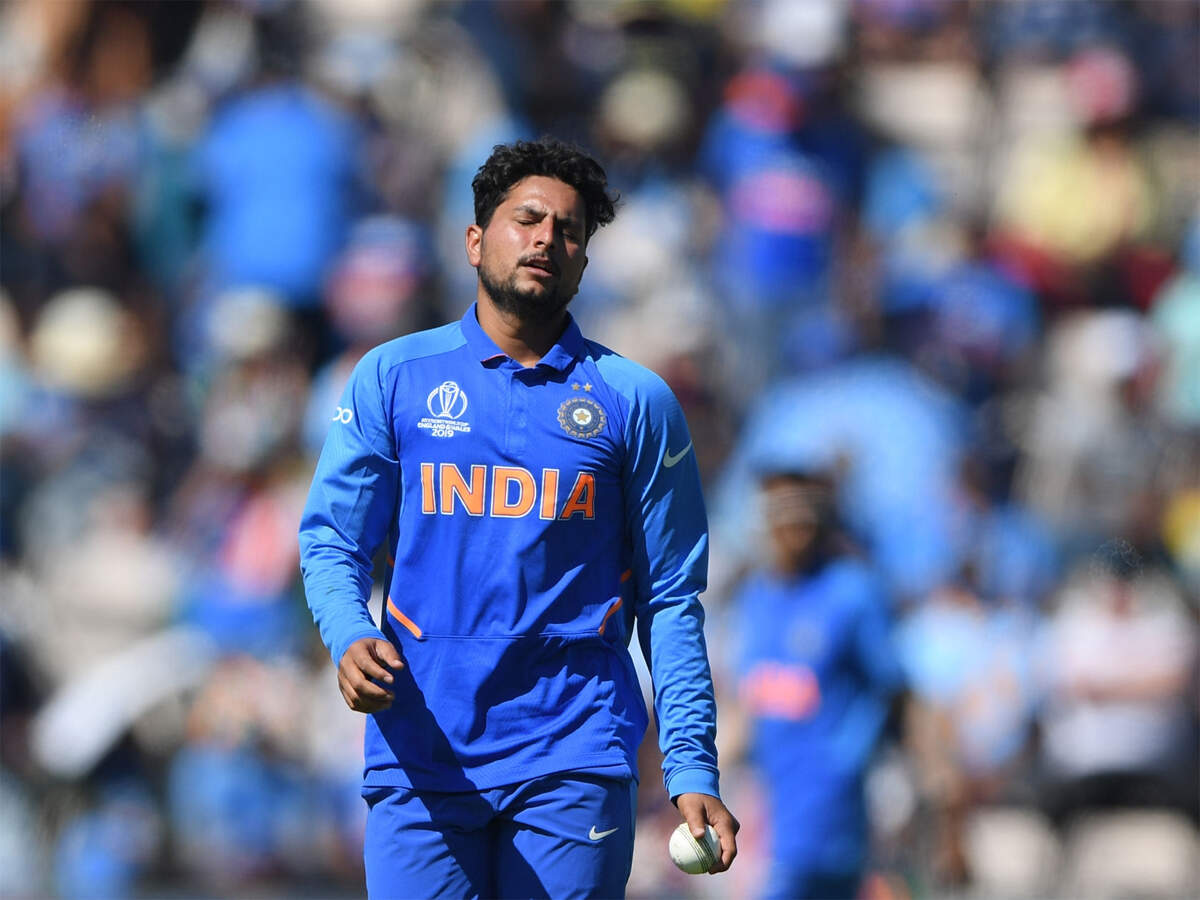 (Getty Images)
The left-arm spinner was also part of the previous tour to Australia and had a good outing then. He took four wickets in three games in the 2018-19 series, while conceding runs at an impressive economy rate of 5.50.
His best figures Down Under against the hosts were registered in Brisbane in 2018 when he took two wickets for 24 runs in four overs.
Kuldeep is not part of the current T20 squad. He played just one of the three ODIs in the recently concluded series and returned figures of 1 for 57 in 10 overs.
Kuldeep Yadav in T20Is vs Australia in Australia: M 3 | W 4 | BBI 2-24 | Ave 16.50 | Econ 5.50 | SR 18.0